For Current Members: visit www.courses.selfleadership.org to log into your account.​
I'm excited to tell you we are offering our online monthly membership program, Internal Family Systems Online Circle, for a fourth year beginning this April.
This program has been successful for three years beyond our wildest dreams. We are so honored to have been able to reach people from 28 different countries, and to have made IFS learning accessible to people everywhere.
The IFS Online Circle Program offers exciting IFS content for those interested in the IFS model. The IFS Online Circle is not designed to replace the IFS level one training, which is a requirement for anyone who wants to practice IFS in clinical or professional settings. It is intended to provide up-to-date content to support your IFS journey, whether you are a beginner or are advanced.
The IFS Online Circle will be useful to you for 3 primary reasons:
1. The online teaching format will give those new to the model a good introductory overview of the principles and techniques.
2. The monthly teachings and online community are powerful ways to stay in touch on a regular basis and to be part of the growing worldwide IFS community--and to have your questions answered by me or by lead trainers.
3. You will receive our latest thinking about a variety of important topics in IFS and watch new video illustrations of those.
Each month myself and two outstanding senior IFS trainers, Pamela Krause and Toni Herbine-Blank will present essential aspects of the IFS model. This means that you can continue learning and stay current on the latest evolution of the IFS model from the comfort of your home or office.
I am a strong believer in reviewing and grounding the fundamentals. I will also present at times: live demos, advanced IFS topics, new videos, and other content. In addition, each session will feature opportunities for question and answer, and other dialogue.
This is a year-long membership program designed be a rich 12-month teaching so we are asking you commit to the full year to get the most benefit.
I am very grateful to have you in the IFS community and excited about this opportunity to grow together. I look forward to seeing you as a member of the IFS Online Circle.
In appreciation,
Dr. Richard Schwartz
P.S. If you have already completed the IFS Online Circle, or graduated from one of our training programs, please click here for the IFS Continuity Program.
P.P.S. The IFS Online Circle comes with a 30-day, 100% money back guarantee so you can try the first month completely risk-free.
"The place in history of Richard Schwartz's IFS model and the Multiplicity of the Mind Theory which it validates, is not unlike that of biology before publication of 'On Origin of Species'."
John B. Livingstone, M.D., Harvard Medical School, Department of Psychiatry and Medical Director, Gaffney and Livingstone
Internal Family Systems | Online Circle

$2,388 Value
Internal Family Systems Fast Start Video Series [Value $97]
12 Monthly Teachings and Q&A with IFS Founder Dr. Richard Schwartz [Value $997].
12 Monthly Teachings from IFS Lead Trainers [Value $997]
Transcripts, Audio and Video Downloads for all the Monthly Teachings [Value $297]
Private Internal Family Systems Facebook Group [Value Priceless]
Plus, earn up to 40 CE Hours
IFS - An Evidence-Based Therapy System
We are pleased to share with the professional therapy community the exciting news that the Internal Family Systems (IFS) Therapy is now posted on NREPP as an evidence-based practice.
NREPP is the National Registry of Evidence-based Programs and Practices, a national repository that is maintained by the U.S. government's Substance Abuse and Mental Health Services Administration (SAMHSA). Interventions listed in NREPP, now including IFS, have been subject to independent, rigorous scrutiny and are deemed to show significant impact on individual outcomes relating to mental health.
What Others Are Saying:
"Internal Family Systems is a powerful model and treatment modality!"
—Diane Fosha, P.h.D., Developer of AEDP
What Others Are Saying: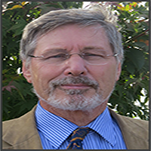 "
For me, discovering Internal Family Systems therapy was a breakthrough.
"
—Bessel van der Kolk, MD, Medical Doctor
What Others Are Saying:
"The Internal Family Systems model is designed to bring stability and real leadership to the whole internal family. For doing this, there is no better method."
—Ron Kurtz, Creator of the Hakomi Method
What Others Are Saying:
"I don't know where to start, it has been fabulous. I have recommended it to many many colleagues even those already trained in IFS."
—J.B., Charlotte, NC
What Others Are Saying:
"Having saved all the trainings and demos and monthly calls I feel like I have your wisdom and answers accessible whenever I need to ask. Ditto for the Facebook group. They deepen and further articulate issues that have been covered in the Level 1 & 2 but it's great to have the online sessions to refer to."
—B.L., Los Angeles, CA
What Others Are Saying:
"I feel that it gave me a good foundation for implementing IFS into my practice... the videos were engaging, the tech part easy, the visual presentation very accessible."
—R.C., Vancouver, BC
What Others Are Saying:
"A colleague showed me how easy it was to access modules and materials, I gave it a try, and I was hooked! Thank you for all the obvious effort you've put into this remarkable training from a content perspective and the technical side."
—B.L., Denver, NC
What Others Are Saying:
"Thank you for making this possible. Everything was positive about it for me. The highlights were getting more intensive training than is possible in regular IFS trainings. It is so helpful to have the phone calls and sessions available on PDF. I loved being able to study at my pace….Also the opportunity to see how Dick works was such a privilege and learning experience. It made me feel more connected and inspired by the model."
—T.A., Madison, NJ
Here are the topics for the next 12 months!
APRIL 2019: Overview of IFS Theory
Basic Assumptions of the IFS Model
Goals of IFS Therapy
The Nature of Parts
MAY 2019: The Flow of the Model
The Way We Work
Demonstration with Toni Herbine-Blank
Un-Blending
JUNE 2019: The Protective System
Types of Protectors
Guided Meditation
The 6 "Fs" Unblending
Demontration with Pamela Krause
JULY 2019: Fears of the Protectors
Seven Common Protector Fears
The Nature of Exciles
What is a Burden?
AUGUST 2019: Working with Exiles
Burdens- The Steps of Healing
Unpacking the Steps of Healing
Case Presentation
SEPTEMBER 2019: The Trauma behind the Rage
Introduction to the trauma behind the rage
Step-by-step, detailing the trauma behind the rage
Summary
OCTOBER 2019: Polarizations - Conflicting but Complimentary
Introduction to Systemic Work
Functions of Polarizations
Exercise: Two Hands Meditation
NOVEMBER 2019: Direct Access and In-Sight
Modalitites
Direct Access
Decision Tree
DECEMBER 2019: Parts of the Therapist and the Therapeutic Relationship
Therapists Parts
Presence and Congruence
The Therapeutic Relationship

JANUARY 2020: Integration - Bringing in the Protectors
Integrating Change Into The System
Welcoming Parts Mediation
What a Self-Led System Looks Like

FEBRUARY 2020: The Body & The Autonomic Nervous System
How Parts Show Up In The Body
Find Parts in the Body Meditation
Why Body?
"Meditations for Self" by Richard C. Schwartz [AUDIO PROGRAM]
Dr. Schwartz leads eight meditations to help you develop more awareness and love for your parts. His confident, calm manner provides gentle guidance to your inner exploration. These meditations can become the foundation of a daily practice designed to bring more self leadership to your life.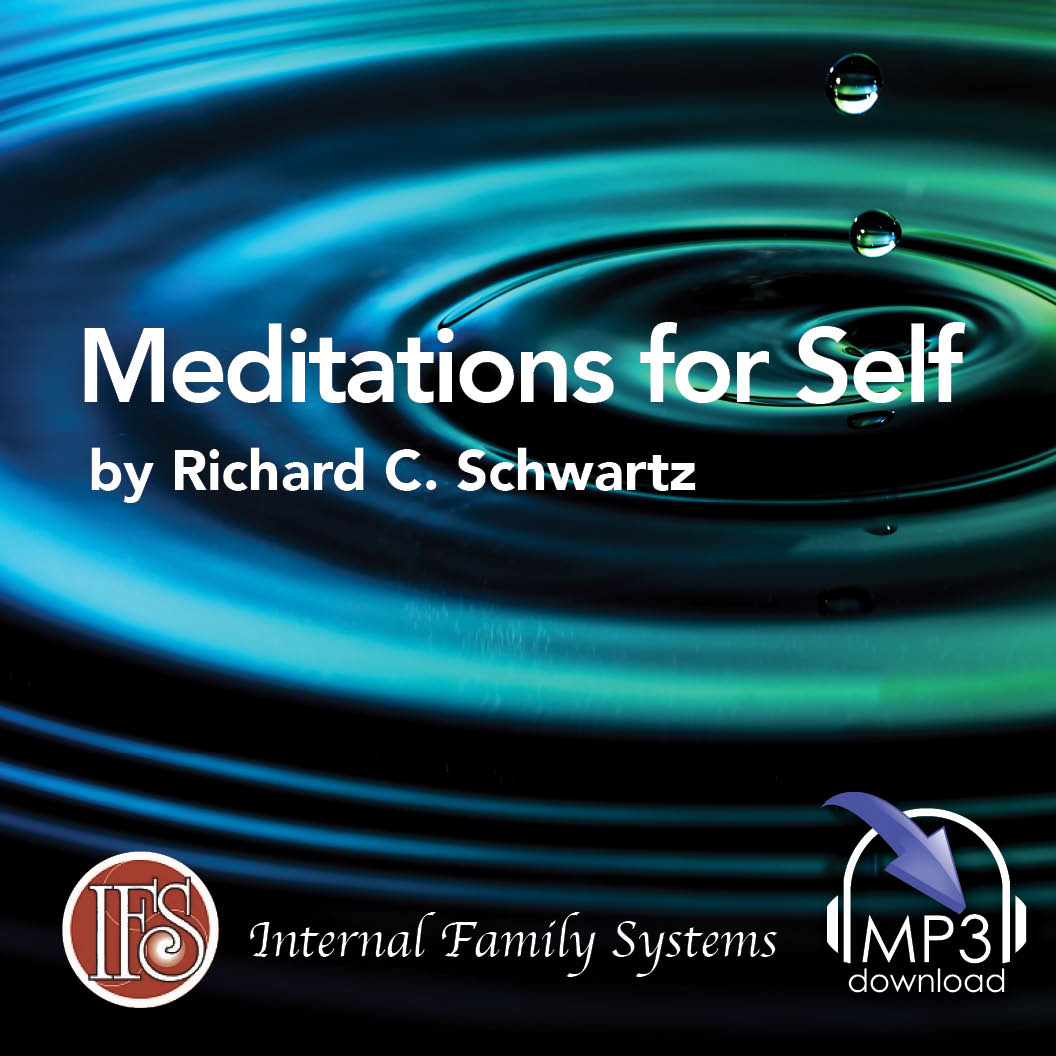 IFS in Mediation and Education [VIDEO]
Three presentations: 1. Managing and Connecting Inner and Outer Conflict: Integration of IFS and Conflict Resolution Theory and Practice; Leonard Riskin, JD 2. Mediation, Multiple Minds, and the Negotiation Within; David Hoffman, JD 3. Introducing IFS to an Urban School System; Gail Tomala, MA, MSMFT, PhD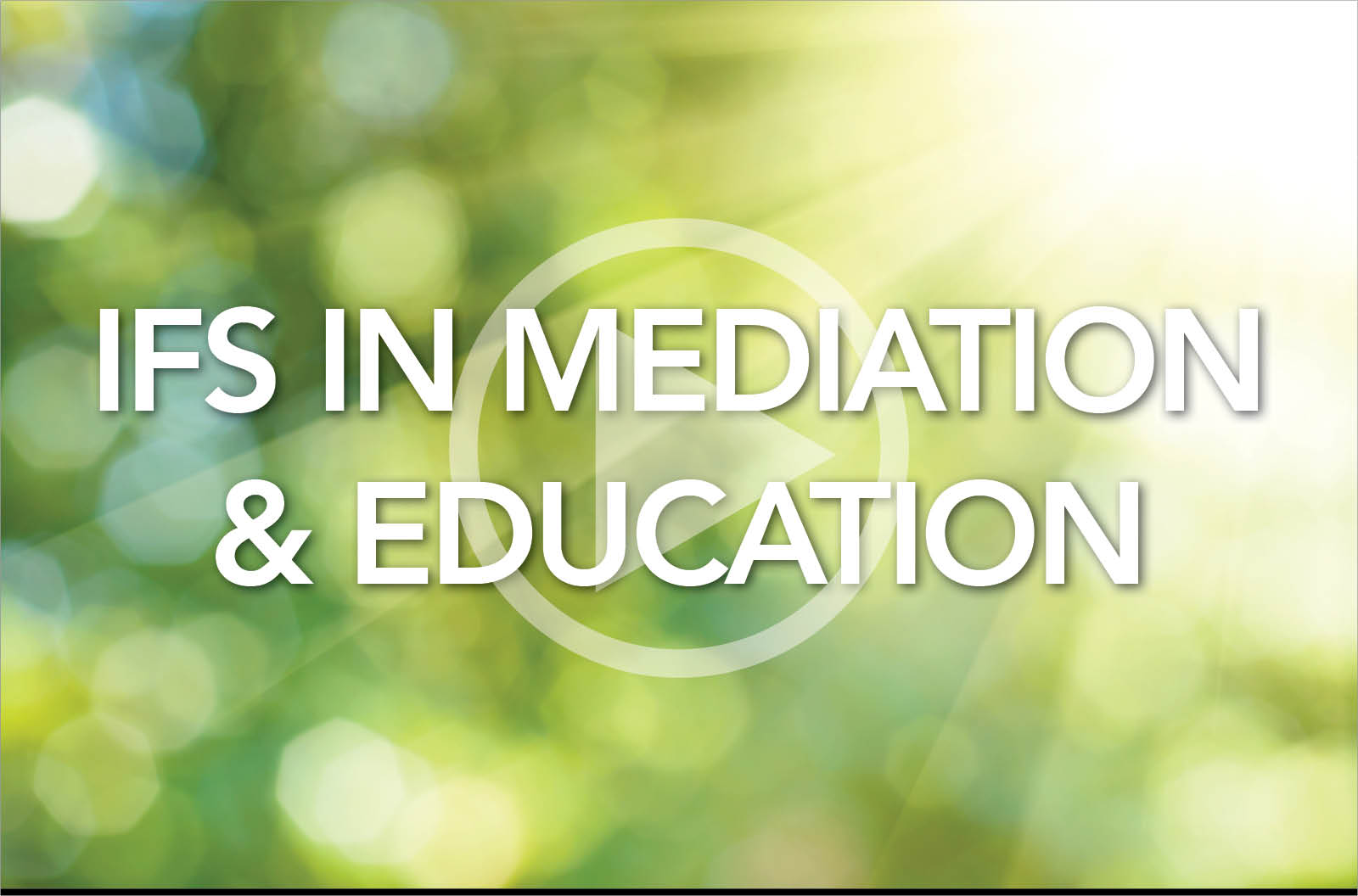 IFS and Spirituality: A Buddhist and Christian Perspective [VIDEO]
The Buddha as an IFS Therapist with Flint Sparks, PhD and The Way of Radical Compassion: The Spiritual Paths of Jesus and IFS with Frank Rogers, PhD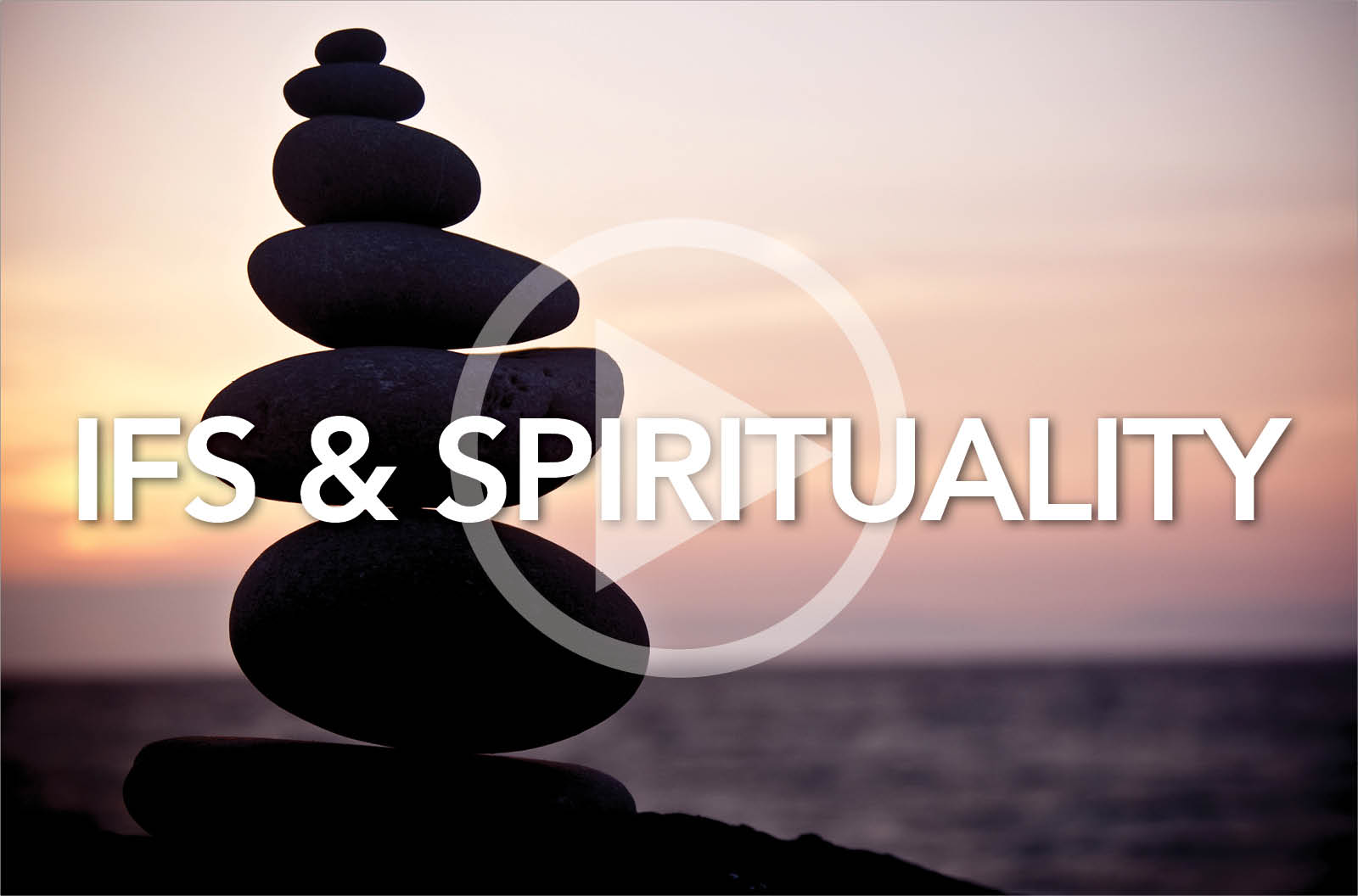 In a complex world, systems thinking is the tool of choice. To my knowledge, it has never before been put to such good use as it has in Richard Schwartz's model of the Internal Family Systems.
Ron Kurtz, B.A., Developer of the Hakomi Method of Body Centered Psychotherapy
What You'll Receive as a Member of the IFS Online Circle
1. IFS Fast Start Video Series

Learn the fundamental IFS principles: In this fast start video series you will learn the: 1) Principles of Self-Leadership, 2) What is Internal Family Systems, 3) IFS: An Evidence Based Research System, 4) Expansion Opportunities for IFS Practitioners, and 5) How IFS Creates a Health Model of Healing

2. Monthly Webinars with Dr. Richard Schwartz

Each month we will be on a LIVE 60-75 minute call with Dr. Richard Schwartz who will be teaching a new topic each month. This will include a question and answer session. All of these webinars will be recorded and will be available afterward for listing or download just in case you are unable to make the call.

3. Monthly Video Teachings from Leading IFS Trainers

Each month you will get teachings from IFS senior trainers Pamela Krause and Toni Herbine-Blank that will take you through different areas of learning, applications, exercises, and case studies.

4. Downloadable Transcripts, Recordings and Supporting Documents

Each month we will transcribe all of the videos and teachings so that you can review and make your own personal notes on the teachings.

5. Private IFS Online Circle Facebook Group

You will get access to a private membership community on Facebook where you can meet and speak with other IFS practitioners around the world.
The Next Steps in Advancing Your Practice
Watch your email for your order confirmation
, and get instant access to all course materials, including the bonus materials - all designed to help you effectively integrate the Internal Family Systems Model into your practice and your life.
Click here for course objectives and outline
.
Review the course materials at your own pace and at your convenience! You'll have unlimited access to all course videos and materials online forever. Plus, use the CE21 Mobile™ app to access the course content on-the-go, wherever and whenever you want on your mobile devices.
Instantly collaborate with other professionals on the course materials through interactive message boards. You'll be part of a community of hundreds of practitioners all focused on integrating the Internal Family Systems Model in clinical practice, providing valuable opportunities to share insight and experiences and to build your professional network.
Complete your online CE tests and earn up to 40 CE hours!
About the IFS Founder and Contributing Lead Trainers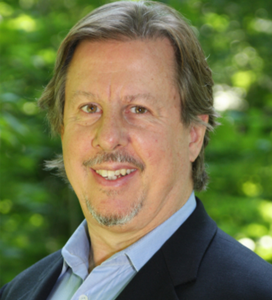 Richard C. Schwartz, Ph.D., Founder IFS
Richard Schwartz began his career as a systemic family therapist and developed the Internal Family Systems. He founded the Center for Self Leadership and has published five books about IFS.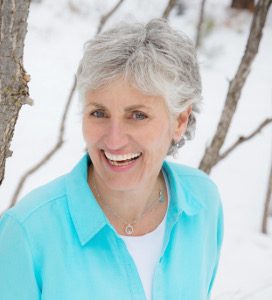 Toni Herbine-Blank, MS, RN, C-SP
Clinical Specialist Psychotherapist and Senior Trainer for the Center for Self Leadership. She was trained in Family Therapy at the University of Pennsylvania where she earned both her RN and her advanced practice degree in Psychiatric Nursing.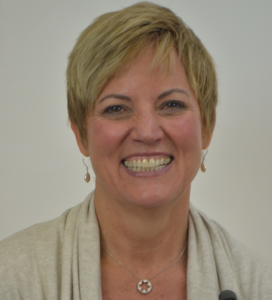 Pamela Krause, MSW, LCSW
IFS Senior Lead Trainer and is also trained in Hakomi therapy. She has a private practice working with adults, adolescents, and children. She has a sub-specialty in adapting the IFS model for use in younger children.
100% Satisfaction Guarantee
Register for this intensive training course without risk. If you're not completely satisfied, give us a call at
800-844-8260
. We're that confident you'll find this learning experience to be all that's promised and more than you expected.
Internal Family Systems | Online Circle

$2,388 Value
Internal Family Systems Fast Start Video Series [Value $97]
12 Monthly Teachings and Q&A with IFS Founder Dr. Richard Schwartz [Value $997].
12 Monthly Teachings from IFS Lead Trainers [Value $997]
Transcripts, Audio and Video Downloads for all the Monthly Teachings [Value $297]
Private Internal Family Systems Facebook Group [Value Priceless]
Plus, earn up to 40 CE Hours